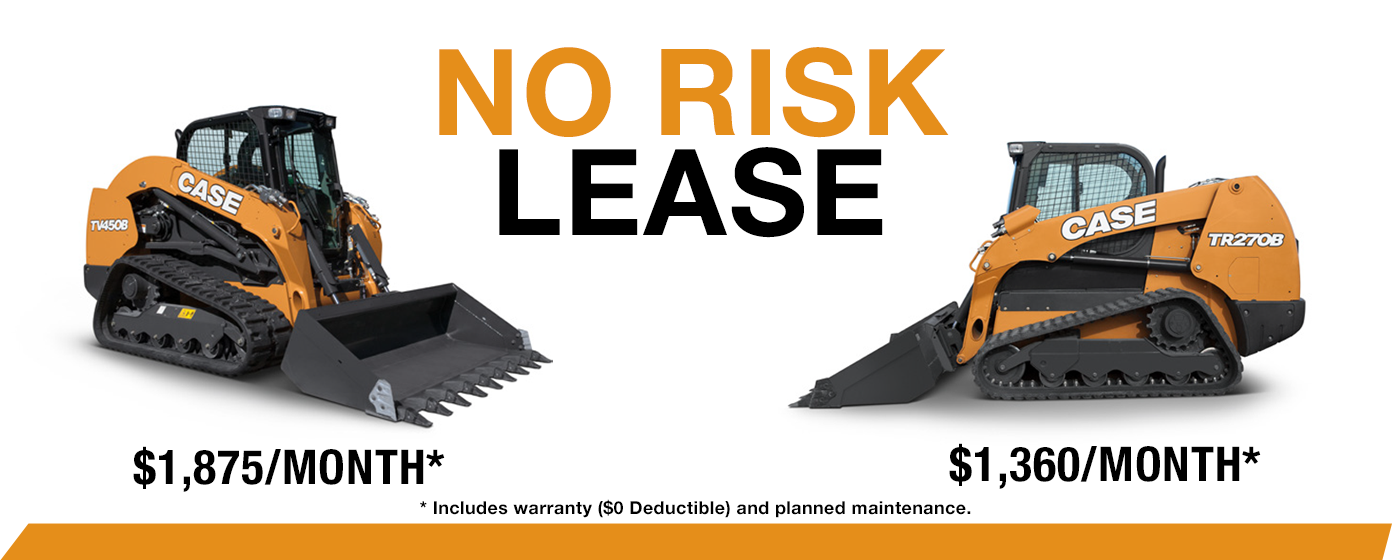 TV450B Compact Track Loader - $1,875/Month
The TV450B is one of the most popular and powerful CTLs in the CASE lineup, allowing contractors to lift and load more, run more powerful attachments, and be more productive when working against the clock. The 4,500-pound rated operating capacity at 50 percent tipping load, matched with high bucket and lift cylinder breakout forces, as well as an extremely powerful enhanced high-flow auxiliary hydraulics option, makes the CASE TV450B your next low ground pressure/high performing workhorse.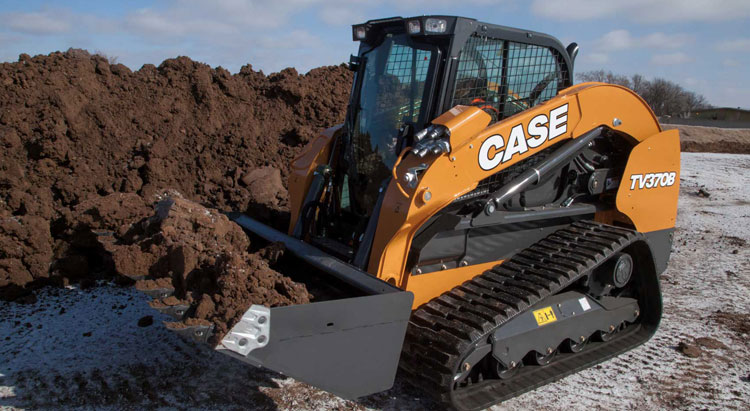 TV370B Compact Track Loader - $1,488/Month
The TV370B is ideal for contractors looking for large-frame CTL strength and capacity in an extremely efficient machine. At 74 horsepower, it delivers rated operating capacity (3,700 pounds at 50 percent tipping load) and reach that allows it to load, lift and carry with the big boys – all powered by a maintenance-free Tier 4 Final emissions solution. The TV370 is extremely versatile and compatible with hundreds of attachments for even greater productivity.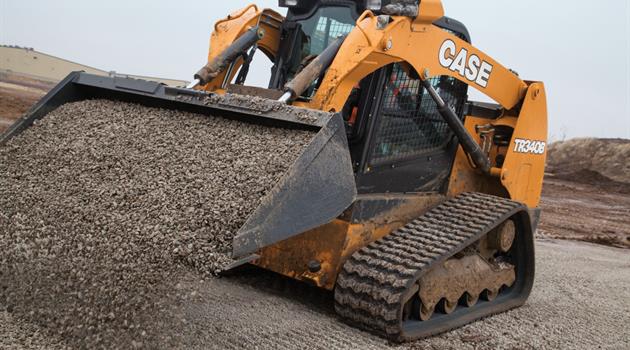 TR340B Compact Track Loader - $1,703/Month
The most powerful radial-lift CTL in the CASE lineup, the TR340B is fast and efficient — ideal both for heavy earthmoving and fine grading. It's also excellent for working with palletized materials (3,400-pound rated operating capacity at 50 percent tipping load) and is a strong and stable platform for attachment operation with optional high-flow (3,050 psi at 37.6 gpm) or enhanced high-flow (4,000 psi at 35 gpm) auxiliary hydraulics.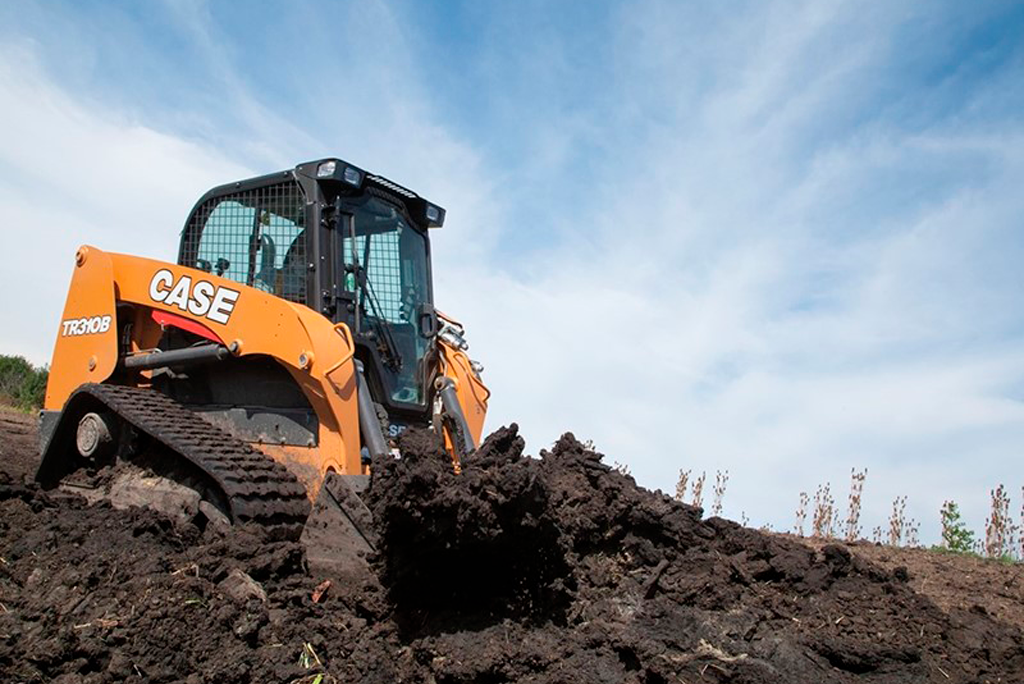 TR310B Compact Track Loader - $1,392/Month
The TR310B sets the standard for strength and stability in a medium-frame CTL, with wider tracks and powerful lift cylinders that provide a greater rated operating capacity (3,100 pounds at 50 percent tipping load) without sacrificing a compact footprint, low ground pressure or the machine's maintenance-free Tier 4 Final emissions solution.
About us:
At Monroe Tractor we know your equipment is your livelihood, which is why we are dedicated to bringing you the best in parts and service:
Highly trained and experienced technicians
Our field trucks come to you outfitted with in-shop capabilities
Quick after-hour emergency response times to keep you working
Over $5,000,000 of parts inventory
Parts cross-referencing tools for all makes and model equipment
15 locations to serve your equipment needs wherever the job takes you
State of the art diagnostic tools and equipment
Locations:
With 15 locations throughout New York State and New England, we're ready, when and where you need us, to provide the equipment, parts, and service you need—even for brands we don't carry. It's part of our mission to keep you working.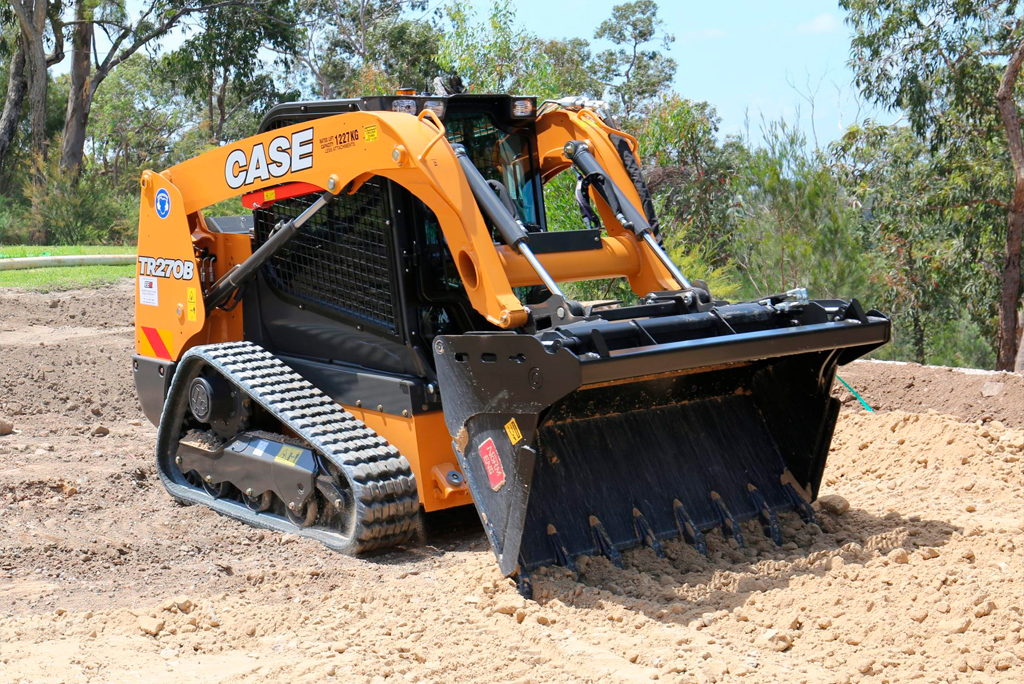 TR270B Compact Track Loader - $1,360/Month
Everything about the CASE TR270B is easy. Easy to transport at 8,200 pounds. Easy on existing turf with low ground pressure. Easy to operate controls and an 8-inch LCD multi-function display. Easy to spend all day in with one of the industry's widest and most comfortable cabs. And, at 74 horsepower, easy to own and operate with a truly maintenance-free Tier 4 Final emissions solution.
Our History:
Since our founding in 1951, the industries we serve have been transformed by the technologies, equipment, and capabilities undreamed of decades ago. But the people we serve haven't changed, and neither have we. We're still a family-owned business, and we're WBE-certified. Knowing what you need, and having the ability to provide it quickly and with as little fuss as possible, is still at the core of what we do. And so is our dedication to service.
Contact us to get more information about this special offer.
Contact Us
"*" indicates required fields
*For commercial use only. Customer participation subject to credit qualification and approval by CNH Industrial Capital America LLC. See your participating CASE dealer for details and eligibility requirements. Lease term – 36 months/600 annual hours. Premier warranty coverage with $0 deductible during the lease term. Planned maintenance covers all scheduled PM services during the lease term.