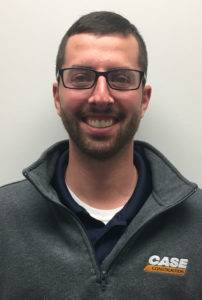 Tyler Wright – 585-698-0358
tylerwright@monroetractor.com
Tyler attended Alfred state college for two years in the Heavy Equipment Operations Program. Between the two years he worked in Rochester during the summer as an operator/laborer for a construction company, and also worked for a surveying/engineering company. Tyler had a very high interest in Heavy Equipment as well as surveying/GPS technology as it is so prominent in the industry. Since Tyler started, Monroe Tractor has given him all the tools to be successful and provided all the support needed. There is a very high interest for Monroe Tractor and Precision Construction Solutions throughout the state, and we look to have tremendous growth in 2018 and beyond.