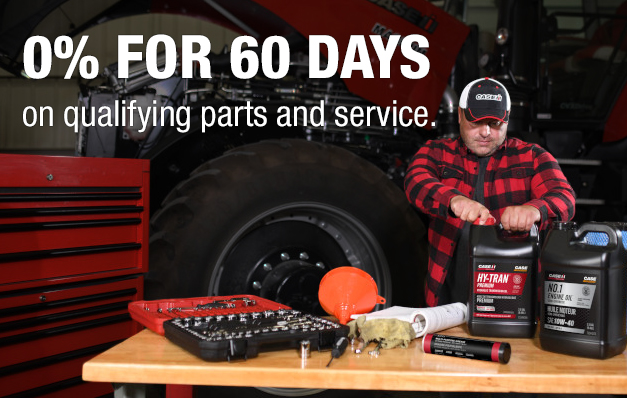 Minimum Transaction Amount: Each qualifying purchase of $750 or more made during a single transaction.
PROMOTION PERIOD: January 1, 2022 through March 31, 2022.
Eligible Equipment and Services: CNH Industrial Genuine or Remanufactured Parts and related service purchases made using the CNH Industrial Capital Productivity Plus Account.
Non-Qualifying Products: The total dollar amount for non-qualifying products may not exceed the 50% purchase total. Non-qualifying products are those parts that do not fall under the Eligible Equipment and Services mentioned above.
If you have any questions about this promotion, please contact your CNH Industrial Capital Sales Representative or call the Merchant Assistance Center at 1-800-734-4537.