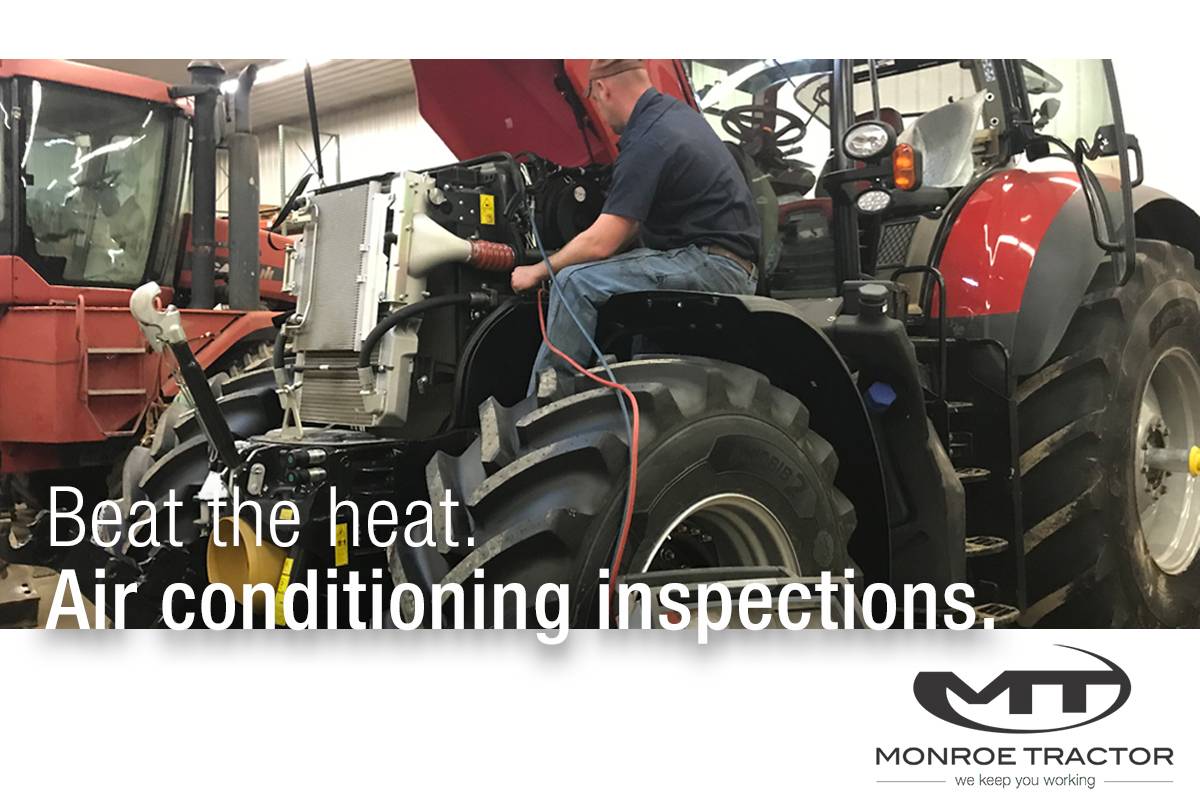 Hot days during the summer can make for a long day if your air conditioning fails!
Inspect your air conditioning before the heat arrives so you stay productive and cool.
The air conditioning inspection includes:
Check high and low pressures
Check air flow across the condenser and blower fan
Charge system with the correct refrigerant
Add refrigerant lubrication
Check before and after temperature at the registers
Inspection just $299!
Contact your local Monroe Tractor store to schedule your service.
Offer good through 9/30/2021.