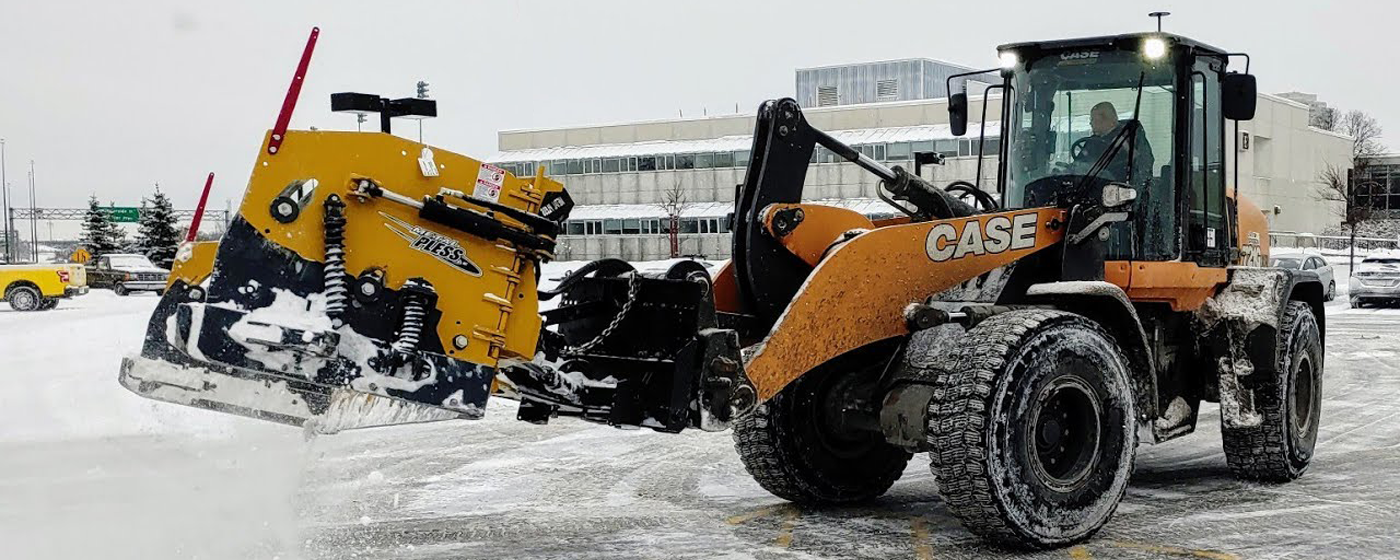 Winter is coming.
Be ready for the snow! We are barreling into the winter season and with it comes the potential for some serious snowfall. Don't wait until it's too late! We have a selection of plows and pushers so you can clear snow your way.
Metal Pless
We carry the Maxx Pro, Plow Maxx and Live Boxx product lines in a variety of sizes. These plows offer various options such as the live edge, soft drive trip edge and standard edge. With wings that adjust to whatever situation you find yourself in, the Metal Pless suite of plows and pushers is sure to have you covered.
Kage
The Kage Snowfire system is your do it all snow removal system. With 3 different sizes to choose from (8', 9', 10') you will have all the versatility you need to angle plow, back drag and push. You can also seamlessly transition from box to blade without ever leaving the cab. These systems easily mount to any make of snow removal equipment and are perfect for roads, parking lots, sidewalks and driveways.
Arctic
The Sectional Sno-Pusher from Arctic has a patented design that scrapes pavement clean in one pass. The sectional moldboards skip over hazards with ease and also self levels. These Sno-Pushers are perfect for roads, parking lots, sidewalks and driveways as they can negate a lot of potential damage from impacts repeatedly.
Virnig
Stop walking behind your old snow blower and get your equipment set up with a Virnig system! These units house power and dependability when you need it most. Make sure you're prepared so you won't get snowed in.
For information and availability, reach out to your local Monroe Tractor location.