Is this tractor new or used?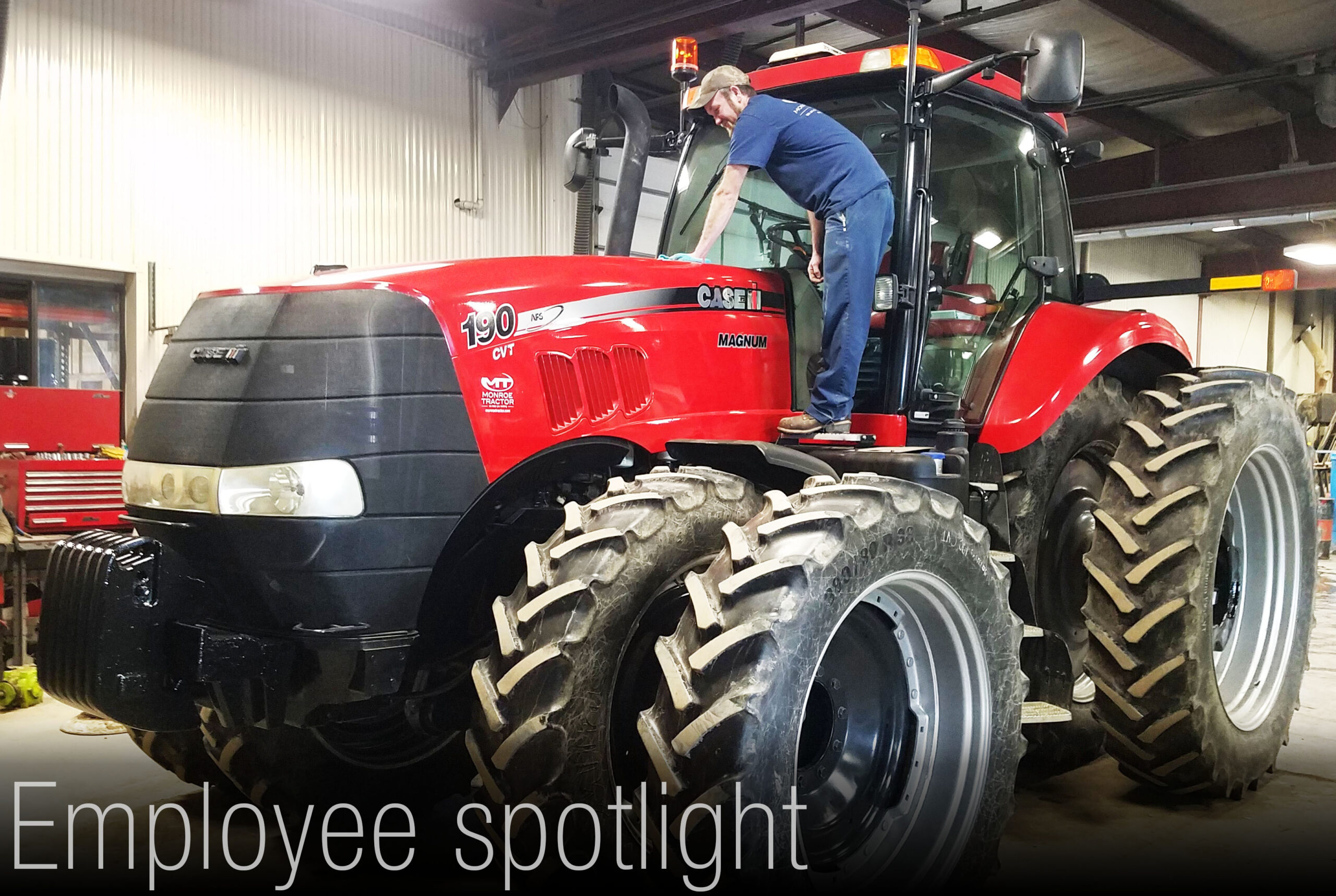 To Monroe Tractor Canandaigua, it doesn't matter! All customer purchases are important. We do everything we can to offer the very best equipment and service.
Behind the scene, a key person involved in this process is Brian McGrary. Brian has been with us for over 14 years and has many responsibilities. The one he takes the most pride in? The final prep of equipment before it leaves our shop for delivery to the customer.
Whether new or used, Brian makes sure the unit is as clean as can be.
The answer: USED - Brian is doing the final detailing of a 2012 CASE IH Magnum CVT tractor prior to delivering it to a lucky customer.
Contact your local Monroe Tractor store for equipment, parts, and service!