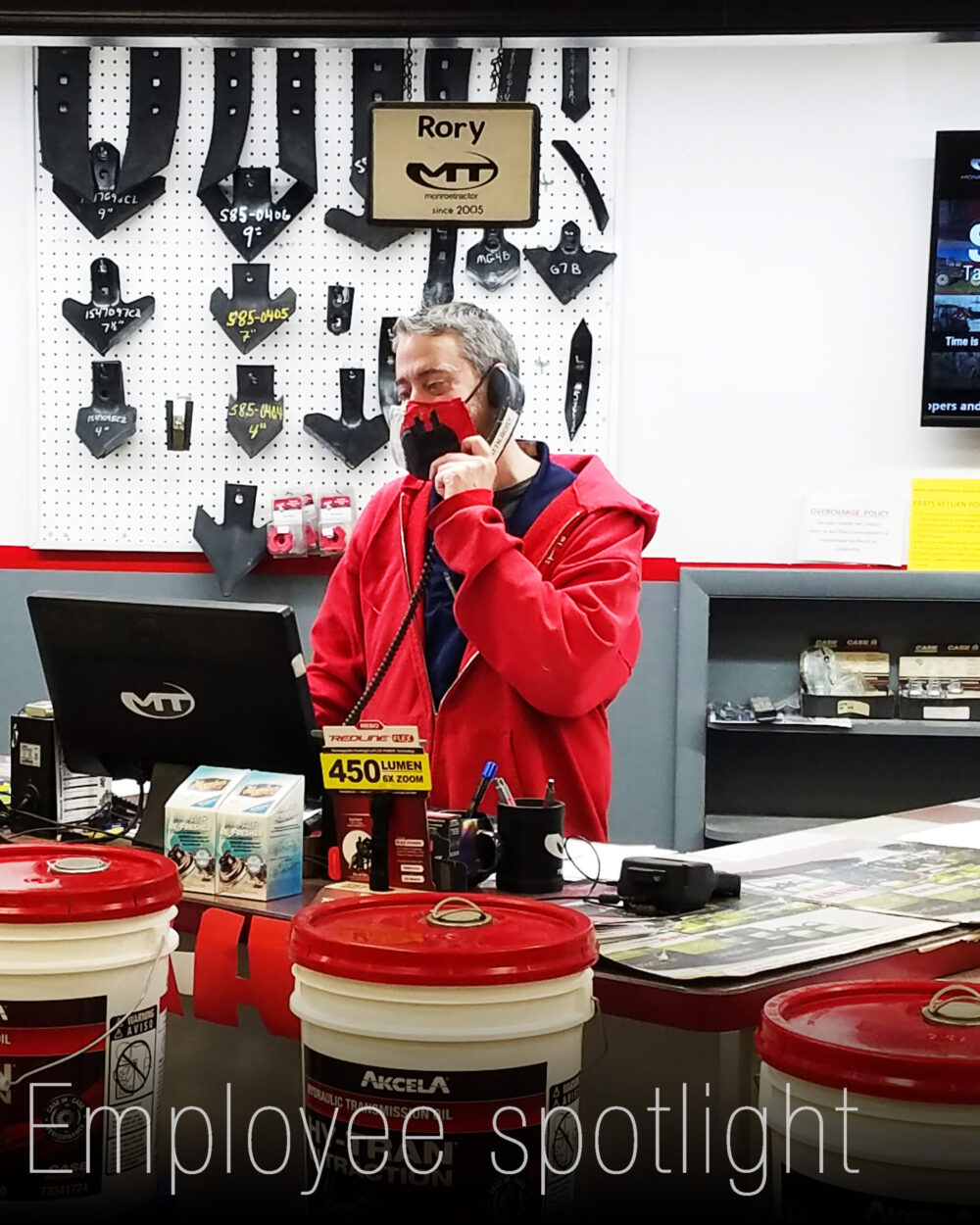 Employee Spotlight: Rory Bennett
For those of you that haven't had the pleasure, meet Rory! He has been one of
Monroe Tractor Canandaigua's
front line workers for the past 15 years.
Rory always takes care of our customers at the parts counter with a can-do attitude. But this week, you won't find him behind the counter because he's taking some well-deserved time off.
It's employees like him that make it possible for us to keep our customers working. A big thank you to all our employees and customers this holiday season.
Find your local Monroe Tractor store.