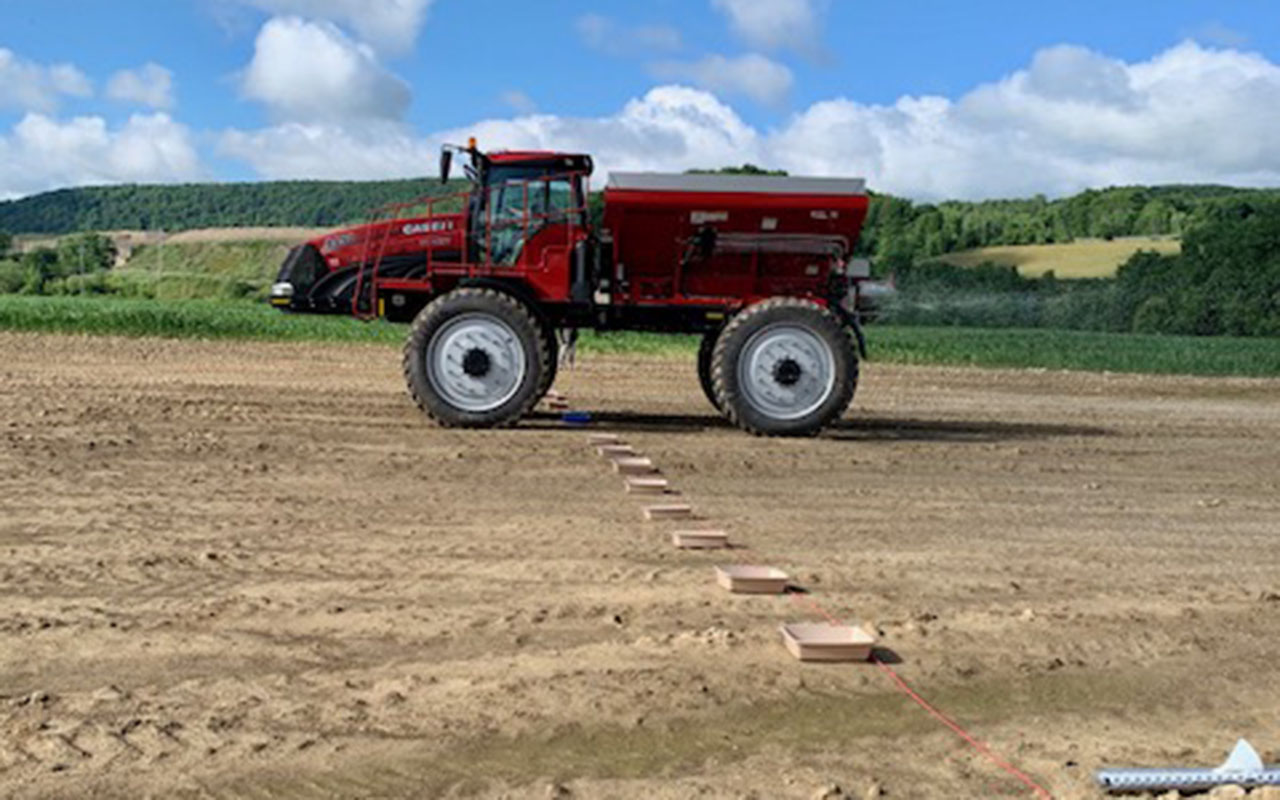 Fertilizer pan testing allows you to place nutrients where crops need them.
Pan test before you spread.
 It is important that you pan test prior to spreading fertilizer because the quality varies and the only sure way of knowing that you are spreading accurately is to test your machine over the trays. Our trained specialists will pan test your spreader for uniform and accurate applications of bulk fertilizer, lime, and other soil amendments. 
Pan test - just $240*
Contact your local Monroe Tractor store to schedule fertilizer pan testing!
*Within a 50 mile radius from our store, or call for a quote to your location.<
Offer expires 5/19/2023.