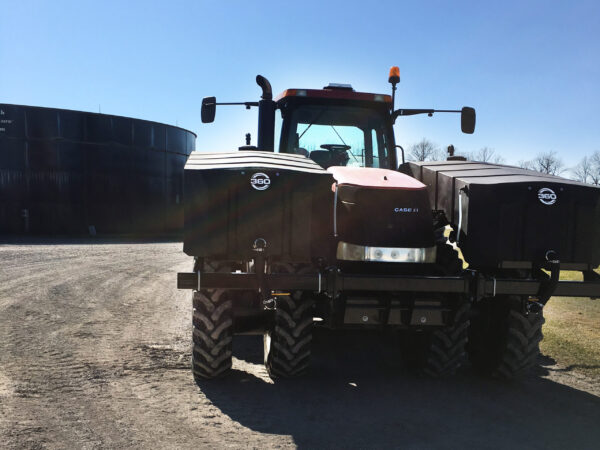 Hold more liquid fertilizer while you're out in the field!
360 Yield Center's liquid fertilizer tanks hold 700-gallons of fertilizer. Designed to distribute weight across a larger area to help minimize pinch-row compaction. This system allows for increased capacity in the field with less obstruction to your front and side visibility compared to other brands.
Contact your local Precision Product Specialist to learn more!
Highlights:
700-gallon capacity
Narrow transport width
Reduced pinch-row compaction
Improved visibility