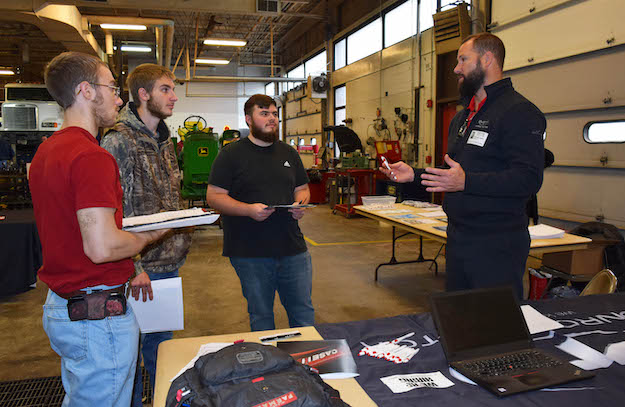 Monroe Tractor attends Orleans/Niagara BOCES career fair.
Monroe Tractor is always on the lookout for skilled and driven workers to join the team. That is why you will find Monroe Tractor at many career events around the Northeast! Most recently Monroe Tractor Batavia participated in a career show at Orleans/Niagara BOCES to talk with Diesel Technology and Heavy Equipment students about future career opportunities. Monroe Tractor understands the value young people bring to our industry and we strive to encourage growth through education and hands on experience.
Keep an eye out for Monroe Tractor at your local career fair and make sure to stop by!
You can read the full article on the Orleans/Niagara BOCES career show here.