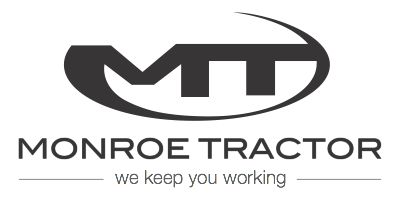 Monroe Tractor announced that they have acquired three Lamb and Webster locations; Springville New York, North Java New York, and Grove City in Pennsylvania. This acquisition will enhance Monroe's ability to continue to serve the agricultural industry with the same dedication and customer support Lamb and Webster customers have been accustomed to.
The purchase of the Lamb and Webster locations, further increases Monroe Tractor's offering in the agricultural equipment market. "The combination of the two companies' synergies, Lamb and Webster's expertise in the area for 62 years, and Monroe's vast history as a CaseIH dealer, will provide customers with an even greater level of service and support," said Chris Felosky, President of Monroe Tractor. "The acquisition is also expected to result in greater efficiencies and significantly increase market share," added Janet Felosky, CEO, Monroe Tractor.
Lamb and Webster's locations will now operate as Monroe Tractor and continue to provide Case IH agricultural equipment, as well as many other brands, parts, service, and the support customers need – Monroe Tractor is dedicated to keeping the customer's equipment up and running, regardless of brand.
Monroe Tractor is a well-respected family-run dealership in New York State with 71 years in agriculture and construction distribution who come with a strong partnership with Case IH having been a dealer for 71 years. The company currently employs 250 employees throughout New York State, Vermont, Massachusetts, and Connecticut. And now looks forward to sharing its growth with all Lamb and Webster employees joining Monroe Tractor's team.