Monroe Tractor Westborough receives "New Large Business" award.
On Friday, April 29, Monroe Tractor's Westborough MA location was recognized by Westborough's Economic Development Committee and were honored the "New Large Business" award.
Marketing Director, Laura Wilkas and Branch Manager, Dan Duhn were there to accept the award. Check out the video to learn more about the event.
https://www.youtube.com/watch?v=LoTPAWiN1XM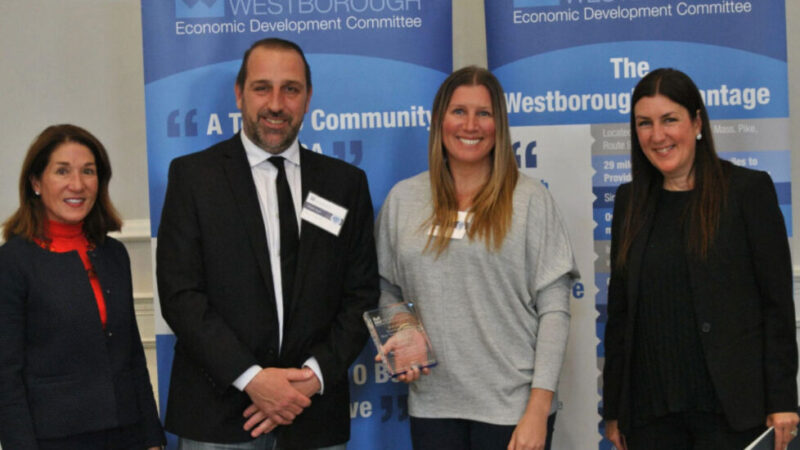 Laura Wilkas, Monroe Tractor's Marketing Director (center) accepts the EDC's New Large Business award alongside
Lieutenant Gov. Karyn Polito, EDC member Mark Zepf and State Rep. Hannah Kane.