Monroe Tractor Welcomes Mark Roberts, District Sales Rep to cover Northern NY territory.
At Monroe Tractor we strive to bring the best products and the best in customer service. We are excited to announce Mark Roberts as District Sales Manager for our Syracuse New York location.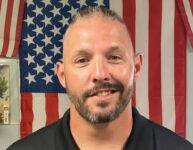 Mark Roberts: District Sales Manager
Mark brings 11 years of highway and road building experience along with 10 years of experience selling rugged fiber optic assemblies and test equipment for military and high definition applications. "I am extremely excited to be part of Monroe Tractor and can't wait to get after it while building relationships with our customers," said Mark.
"We are excited to welcome Mark to help expand our wide range of equipment and services we offer" said Mark Wisniewski, Syracuse Branch Manager. "The diverse expertise he brings in machinery is an asset to our Northern NY customers." Roberts looks forward to meeting and assisting customers for all their equipment needs, regardless of the brand they own.
With 14 locations across New York State, Massachusetts and Vermont, Monroe Tractor offers a full line of CASE construction equipment as well as, Midland road wideners, Wirtgen products, NPK demolition attachments, Talbert and Towmaster trailers, Kage snow pushers and Machine Control products to keep you on target. We are also a Women's Business Enterprise and can help make your future equipment purchases and rental needs easier.