Monroe Tractor brings Case IH to New England.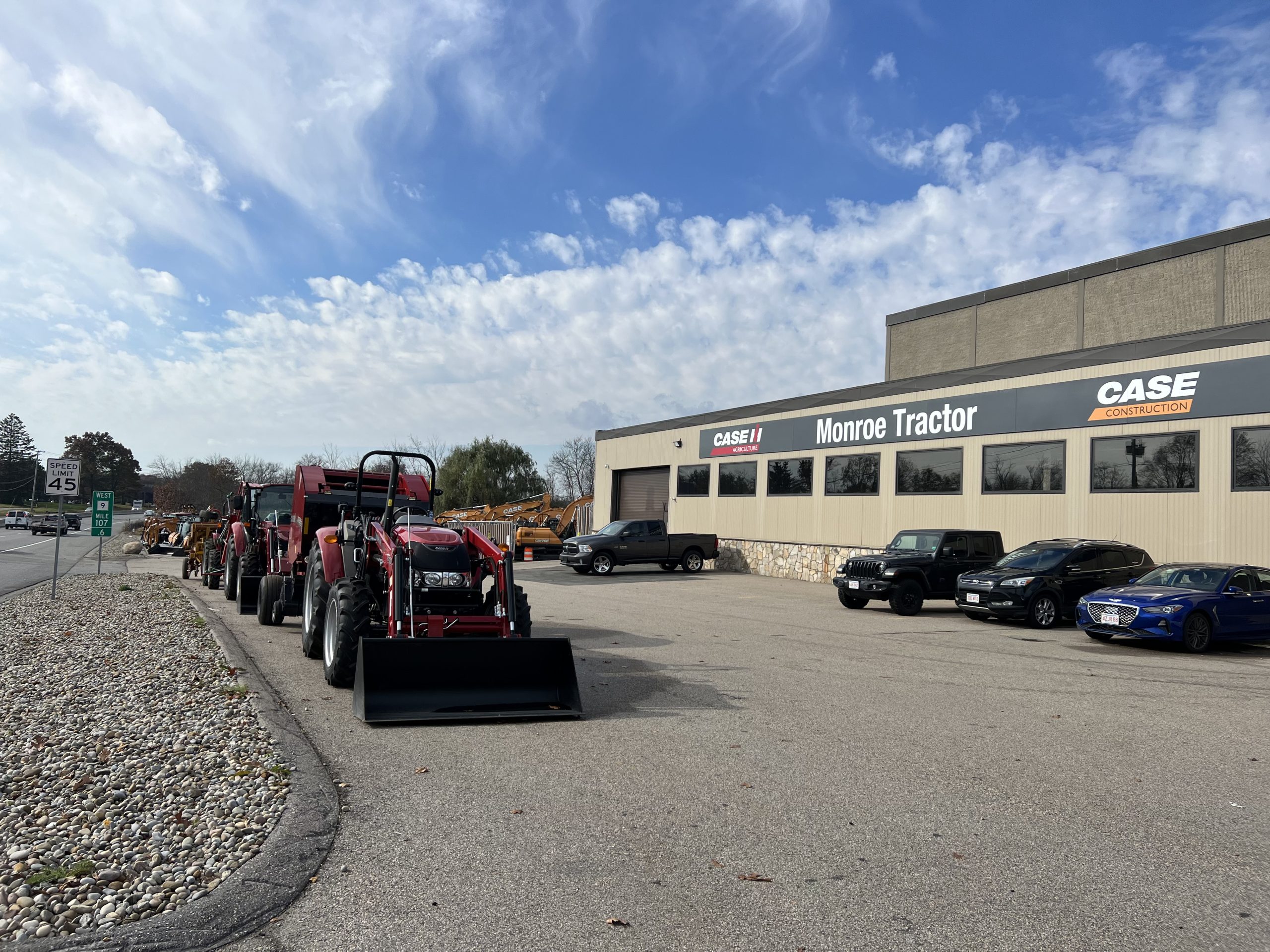 We are excited to announce the addition of Case IH's red equipment to Westborough and Woburn, Massachusetts, and South Windsor, Connecticut locations.
With 72 years as a CASE and CASE IH dealer in New York and Pennsylvania, we have provided customers with red equipment to handle their equipment needs. Now, we are happy to offer our New England customers more equipment choices with the addition of the Case IH Farmall series, Maxxums, Vestrums, Puma 150, and round and square balers. With horsepower ranging from twenty-five to one hundred fifty, chores can be tackled on everyone's to-do list, from hauling and mowing to loading and towing and then some!
"We are proud to bring back the iconic Case IH brand to Massachusetts and Rhode Island. Our knowledgeable staff looks forward to helping customers get into the right size machine to fit their needs," said Dan Duhn Westborough / Woburn branch manager.
"We take pride in this exciting opportunity to introduce Case IH equipment to the entire state of Connecticut and Western Massachusetts, said Rick Bisesto, Connecticut branch manager. "We look forward to providing another line of equipment, top-notch parts and service to our valued customers for years to come."
No matter the job, we offer a wide range of new, used, and rental machines and attachments for contractors, landscapers, farmers, and government agencies. We have OEM and after-market parts, precision products to keep you on target, expert technicians, reliable road service, and after-hours support when you need it.
Monroe Tractor has 18 locations across New York State, Pennsylvania, Massachusetts, Connecticut, and Vermont. We carry everything from tractors, balers, skid steers, wheel loaders, backhoes, excavators, portable screen machines, demolition attachments, precision products, and many other fine brand names for any large or small construction site or farm. Our late-model, low-hour construction equipment is available to purchase or rent by the day, week, or month. "We're here to keep you working!"