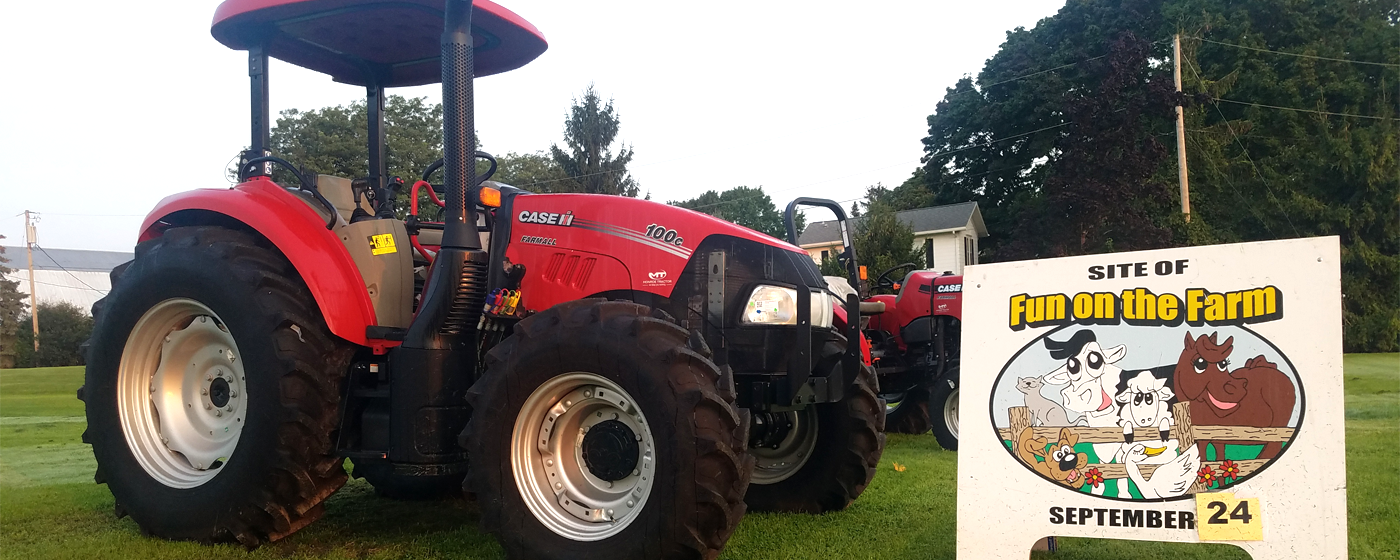 Ontario County's Premier Agricultural Event
Every 2 years, the people of Ontario County come together for a fun and educational day filled with activities and events inspired by the agricultural industry in their area. This year, Ontario County Fun On The Farm took place on Saturday, September 24th.
On Friday they invite out all the third and fourth graders from the area schools to come and preview Fun On The Farm with a wagon tour followed by hands-on activities, treats and educational displays. Branch manager of Monroe Tractor Canandaigua Steve Knopf explained that in an era of shrinking school budgets, this trip is an inexpensive and fun way to get children out of the classroom. Steve also said the organizers have gone as far as to offer to cover the cost of fuel to further decrease the expense put on the schools. Although no district has taken them up on this offer it is a very thoughtful gesture from this group. Steve is part of a large, cooperative group that puts in a lot of time and effort to make this event the success that it is.
When Saturday comes around, thousands of people from all over the county will join in the fun. This is an opportunity to communicate to the community the benefits of the agricultural production in Ontario County, the state, and the nation. The activities we saw were clever and exciting for all who attended.
Case IH showed up in a big way with a blacked out Demonstrator Magnum tractor, one of only three in the world, for the event. There were lines from open until close for a chance to climb inside this beautiful machine that was drawing attention before the event even started.
As a whole, the 2022 Fun On The Farm event was a massive success and Monroe Tractor was as pleased as ever to sponsor such a fantastic event. We are already looking forward to 2024!