Removing the Planter from Storage
While regular service is recommended for optimal planter operation, here are a few things you can do yourself to make sure yours is ready to roll this spring!
Clean hydraulic hose couplers before connecting to the tractor.
Make sure tires are properly inflated before moving the planter.
Remove protective grease and clean exposed cylinder rods.
Carefully raise the planter, making sure settling during storage, or other closely-parked equipment does not result in interference when raising and moving the planter.
Make sure seed disks are returned to matching meter housings when re-installed.
Inspect the entire planter for signs of rodent or other damage. Check hydraulic hoses and wiring harnesses for proper routing, and tie strap as needed.
Re-install drive chains.
Lubricate all grease fittings. Do not over-grease fittings lubricated when the unit was put in storage.
Cover bulk fill hopper bottom with powdered graphite.
Cover seed disk with graphite.
Work powdered graphite into singulator spool pins.
Clean seed tubes and seed sensors.
Close AccuRow or Pneumatic Down Pressure drains if applicable.
Read the Operator's Manual for both the planter and display operation.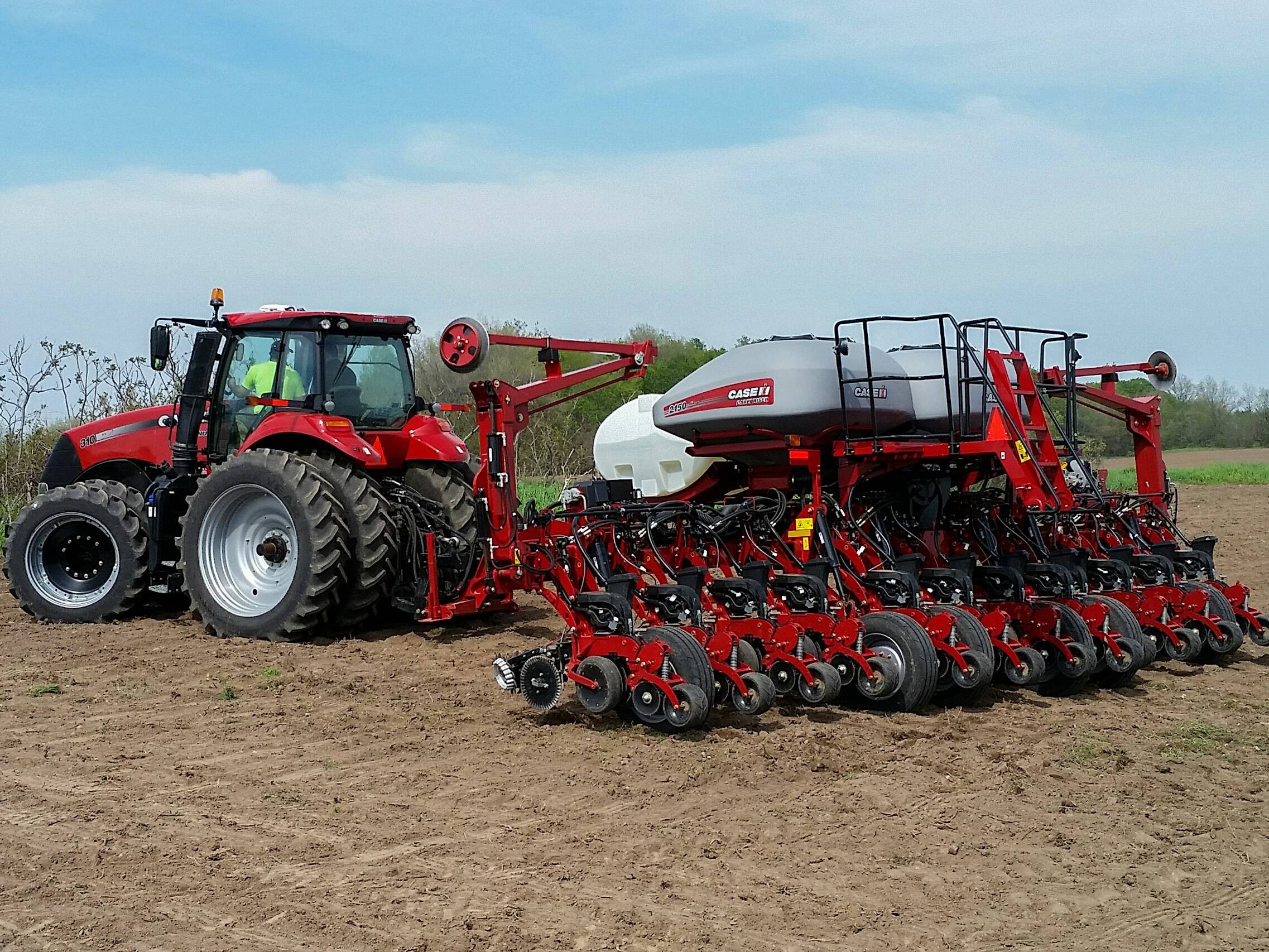 Find something amiss? Click here to find your local Monroe Tractor service manager to schedule an appointment today.