Vince Lombardi said " The harder you work, the harder it is to Surrender"
Monroe Tractor said good bye to two hard workers who were dedicated to their careers here at Monroe. Craig Linderman after 45 years as Batavia's Service Manager and Steve Jackson after 28 years as a Service Tech have surrendered to retirement.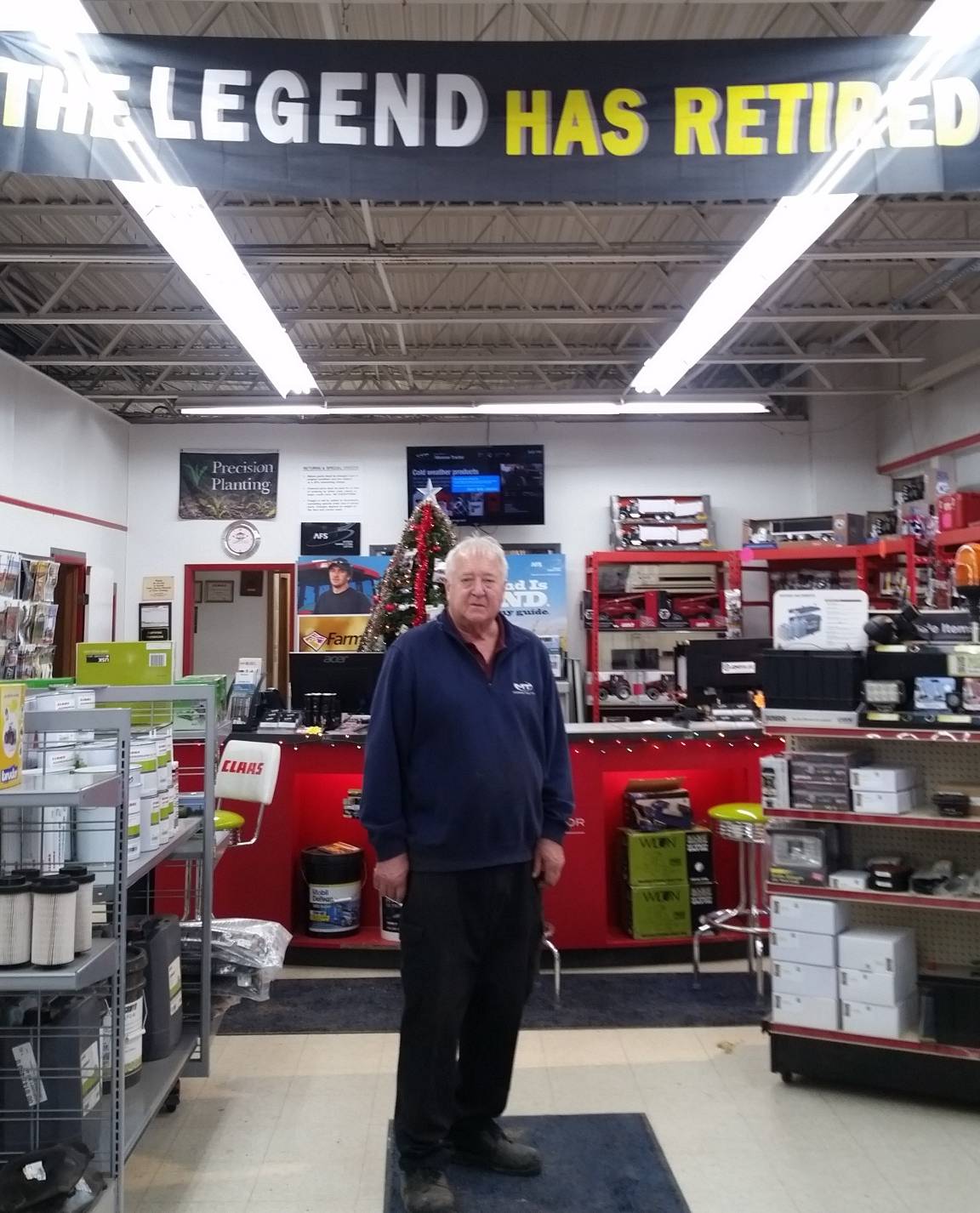 Craig grew up in a small town in WNY, it was there he began his storied career in the Ag industry by working on a family dairy at age 13. Gravitating towards the equipment side of farming, he decided to follow a career path in Ag engineering by majoring in the subject at Alfred State. After Graduation is when his journey with Monroe Tractor began, at that time in 1974 the International Harvester dealership name was Batavia Farm equipment. Craig worked in the parts department and then on to doing setup work in the service department which transitioned into road service. In 1985 Monroe Tractor acquired Batavia farm equipment and gave options for current employees to stay on. Craig stayed on and worked as a road tech and in shop doing specialized repairs. A testament to who Craig is, 5 short years later he was asked to become shop foreman and 6 years later in 1996 Service manager, where he would remain until his retirement at the end of 2019.
"I can assure you that this was not an easy decision for Craig and was not taken lightly. Craig dedicated 45 years of his life working side by side with the ag community to keep farmers working. No two days were the same, no two issues were the same, but Craig through blood and sweat pushed through and did whatever it took to make it happen and solve the problem. Very few people in the world have as much knowledge and experience as he has, Craig will certainly be missed by all. Countless lives were touched throughout Craig's journey including my own and we wish him the best on the journey that awaits," shares Tom Lewis, Batavia Branch Manager.
"Steve Jackson retired Tuesday December 31, 2019 after 28 years of service to Monroe Tractor and many years prior to that with Seneca Service. Steve started with Seneca Service around 1978 as a Cub Cadet mechanic and worked his way up through the ranks to be a top hand on the bigger farm tractors of the day. He cut his teeth on T/A jobs for 86 series Internationals and then moved on to early CASEIH Maxxums and Magnums. Steve was a wealth of knowledge for us on the older units and will be missed.
Steve is a huge muscle car fan, specifically old Mopar's. Hopefully he has time to work on some of those in his free time. The team in Auburn wishes Steve all the best in his retirement as he has definitely earned it," reflects Mark Bailey Auburn Branch Manager
Their dedication and contribution to Monroe Tractor will be missed. We wish Craig and Steve the best in all that comes with retirement.