At Monroe Tractor we strive to bring the best products available while backing it up with the first-rate customer service and sales support you deserve. Delivering the best support to "Keep you Working" remains a cornerstone of our business model as we continue to grow. To help you with your business solutions we have expanded our field management team to include two new construction professionals.
John Scharlock, District Sales Manager for Central and Southern Erie County comes to us with a solid background in professional sales and business management. Understanding the importance and providing top-level customer service has been a priority. John's roots and experience has kept him involved in the Western New York construction and concrete business for more than 12 years.
Andrew Palmer, District Sales Manager for Niagara and Orleans counties brings years of hands-on construction business understanding, being an integral part of a local construction company for most of his career. Andrew understands what it takes to be successful in business and how to deliver excellent customer service. He has extensive military service as a project manager and underwater construction technician.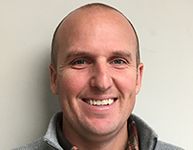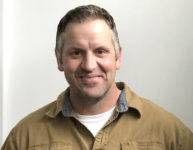 We are dedicated to keeping our customers doing their job which is why we have quality trained people to keep you up and running.  We are confident you will get the best sales support in buffalo from John and Andrew.
With 13 locations across New York State and New England, Monroe Tractor offers a full-line of CASE construction equipment as well as LeeBoy, Rosco, Wirtgen Group aggregate equipment, demolition attachments, and Machine Control products to keep you on target. We are also a Women's Business Enterprise and can help make your future equipment and rental needs easier.