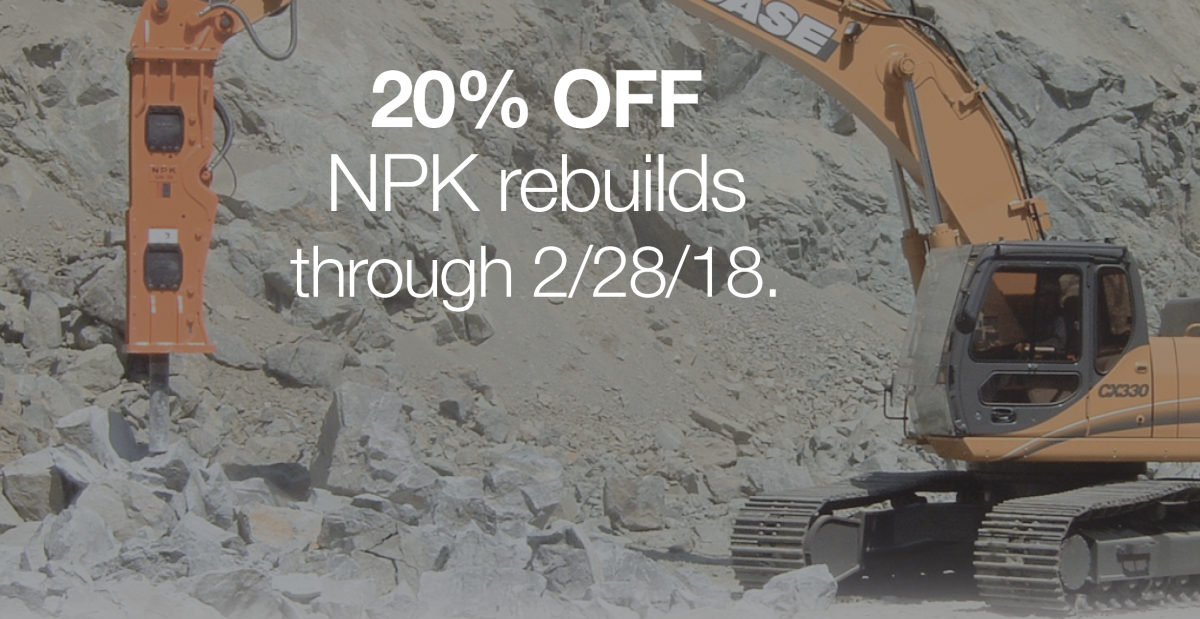 Time's running out -- act fast!
Bring your hammers, compactors, and material processors in, regardless of age, for a complete FREE rebuild evaluation and save 20% on the parts used for your rebuild! 
Schedule today to lock in these savings! Don't know which Monroe Tractor location is closest to you? Find out here.