Monroe Tractor's Scholarship Program
Where dedication and hard work pay off.
You don't need a 4-year degree to have a rewarding career. At Monroe Tractor we're always looking for highly talented and motivated people to join our team. When you make a commitment to us we make a commitment to you by providing best-in-class benefits along with ongoing career development.
If you're looking for a challenging, yet rewarding career in a business with a long history of success in the construction and agriculture industry, Monroe Tractor might be right for you.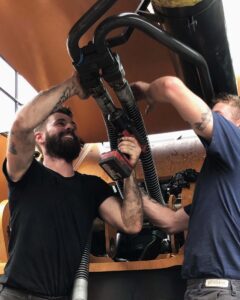 Our promise to our customers is to "keep them doing their job" which is why we invest in students. This hands-on, real life experience will give you and Monroe Tractor the opportunity to grow together and create a stronger future.
This $1,250 per semester scholarship is based on:
- Scholastic ability maintaining a 2.5 GPA
- Community involvement
- Extra-curricular activities
Scholarship winners will have a hands-on job during breaks from school, and will make a 3-year commitment to be a part of the Monroe Tractor team.
Be a part of the Monroe Tractor family.
Do you have an interest in the agriculture or construction industry? Are you curious where your talents fit within a company that supports the types of businesses that are the backbone of our country? Explore the many exciting opportunities available at Monroe Tractor.
- Technical support: Diesel Mechanic/Technicians
- Management and sales positions at branch level
- Product support
- Account management, marketing and sales
- Entry-level positions