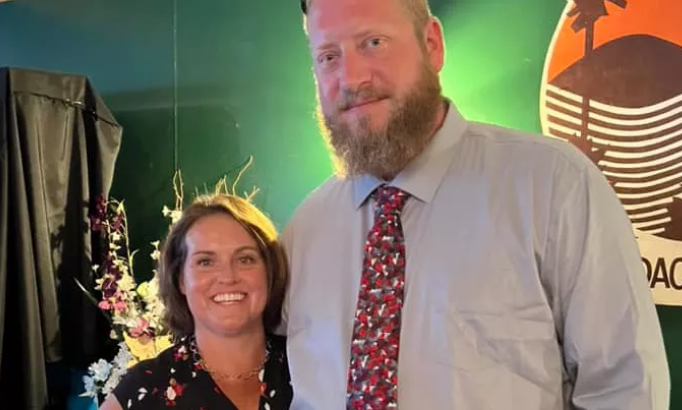 Monroe Tractor mourns the loss of one of its own.
Mark Sweet passed away unexpectedly on January 9th, 2023. He worked as a Road Service Technician for Monroe Tractor in Albany. Rhiannon Shuman, the Service Manager in Albany, shared the news with the rest of the company:
The Albany team wanted to make everyone aware that we have suffered from a loss of one of our road service techs early this morning. Mark Sweet passed away. If anyone had the pleasure of working with Mark AKA the VIKING they were lucky! He was the hardest working man I have ever met and always willing to help anyone! I also know he was so humble that he wouldn't want us to be talking about him and tell us to all get back to work!  He took the term "We keep you working" to an entirely new meaning and took it personal to make sure each customer was taken care of.
Aside from being a huge staple of our MT family he was also a loving husband and father. Making sure to always be present for his sons games and an active role model. It is very rare in life that we find such good humans who are able to bring light and laughter into our lives. Please keep Mark and family in your thoughts and prayers.
_______________________________________________________________________________
If you would like to help support Mark's family during this difficult time you can do so through a gofundme set up in their name.