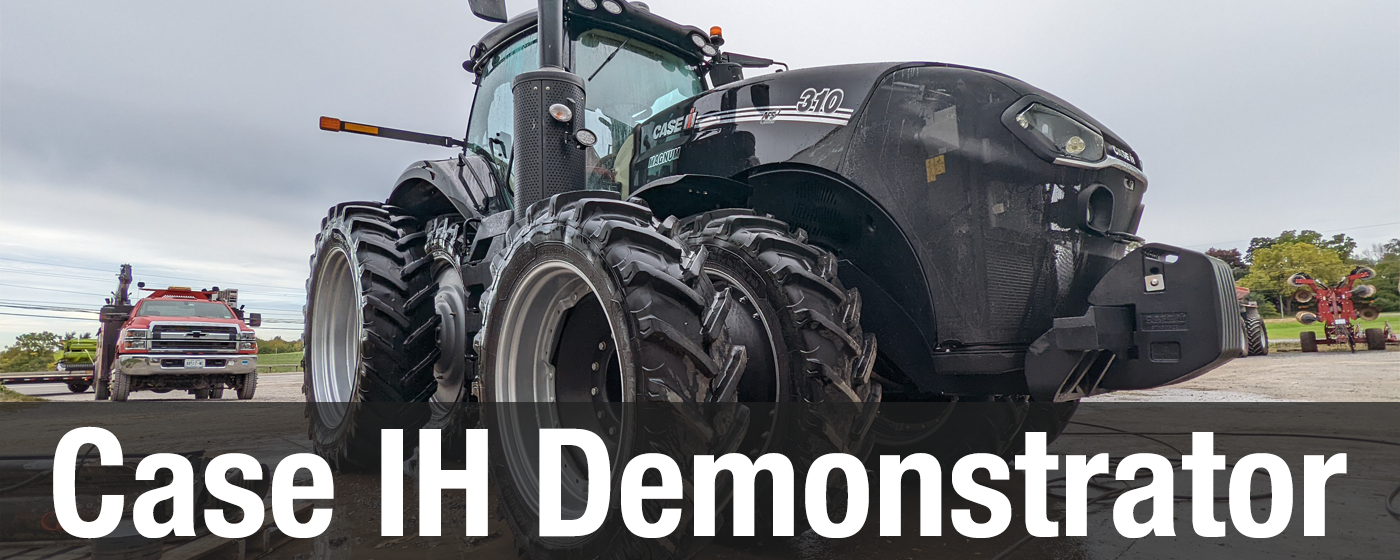 The Magnum "Black Knight" Returns!
Take a trip back with me to the year 1969 when the JI Case Corporation released a special line of their 70 Series tractors to be used as demonstrators. This special line was painted a matte black with gold finish and would come to be known as the Black Knights. The purpose was to showcase the power and comfort the 70 Series had to offer.
Jumping forward to the present and the all new Demonstrator appears. This extremely rare all black version of the Case IH Magnum is one of only 3 in the world and it recently spent time hopping around some of the western NY locations of Monroe Tractor! It was first spotted at the Fun On The Farm event held in Canandaigua, NY but then made its way through Auburn and Batavia branch locations.
Steve Knopf noted that while he was driving it through Canandaigua from the branch location to the Fun On The Farm event he was followed onto the farm by Monroe Tractor customers who wanted to know more about this beautiful machine. During the entirety of the event there was a long line of people who just wanted the chance to climb inside and experience it for themselves.
These rare Black Knight Magnums can be seen at events all across North America for the next few months, but who knows when they will reappear!