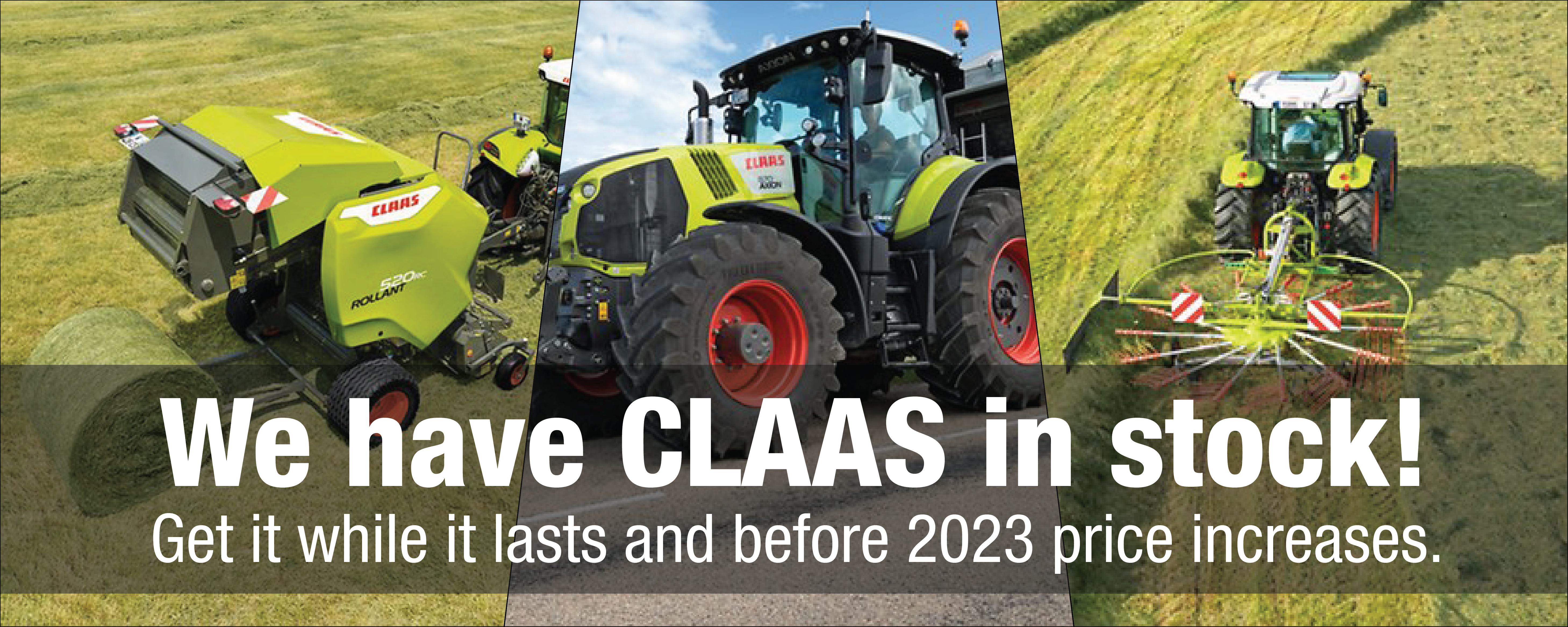 The AXION 800 series tractor (200-285 hp) with 4-point cab suspension keeps operators comfortable throughout the long work days. With the most fuel efficient PTO horsepower and superior cab visibility, this tractor is made for livestock and livestock input producers.
Every field is different, and every day is different; every harvest we gather in is different from the last. But that doesn't matter – thanks to its high throughput and optimal operating comfort, the VARIANT is at home on every field. CLAAS has the right VARIANT for you.
Bales from the ROLLANT 520 are compact and easy to move directly into a hay feeder or TMR mixer. Great performance in both dry hay or wet silage crops is ensured by the ribbed rollers and intake rotor. With the ROTO CUT cutting rotor, hay is cut into lengths of 2.75 inches. Bales of this cut hay break apart easily and mix quickly in the TMR, taking less time and fuel.
Perfect results in all operating conditions. The CLAAS name stands for professional equipment, from the smallest DISCO model to the largest. Equipped with the MAX CUT mower bar, all CLAAS mowers deliver unmatched durability, optimal crop quality, and the versatility to adapt to any sized operation.
VOLTO tedders are specifically built to be stronger and ted the crop cleanly. As a leading equipment manufacturer of forage harvesting machinery, CLAAS provides the ideal harvesting chain for any farm or business size. Our coordinated machines support you in your day-to-day operations and enable you to achieve optimal results in forage harvesting.
The CLAAS name stands for professional equipment, from the smallest LINER model to the largest. Equipped with sealed, continuously lubricated rotor housings all CLAAS rakes form clean windrows, with unparalleled terrain following and industry best durability.