We are excited to have added two new Store Managers at our Canandaigua and Batavia branches. We are confident that you are in the same great hands as you were before and that their work ethic and dedication is the right fit for our Monroe Tractor and Customers.
Steve Knopf
Canandaigua Store Manager
Please welcome Steve Knofp as the new Canandaigua Store Manager. Steve will be formally taking over for John Poppoon January 1, 2016.
Steve has spent his entire life in the Canandaigua farming community. Born in Canandaigua, he earned his bachelors degree from Cobleskill and interned with Monroe Tractor and was hired as a technician. He later moved onto be the Sales Coordinator for the Canandaigua store until taking a management position at another dealership.  Over the past 14 years Steve has been actively farming in Ontario county and is well aware of the challenges and needs our customers face. You may have met him already as he has been transitioning into the role over the past couple of months. For those who have not, Steve is excited to get out and visit with you.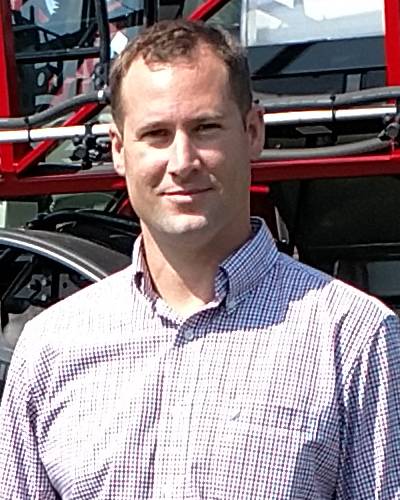 Tom Lewis
Batavia Store Manager
Welcome Tom Lewis, our new Batavia Store Manager! Tom has been in his role since September, so you may have already met him. For those who have not, he is looking forward to getting out to meet with you.
Tom comes with both the knowledge of the agriculture industry as well as the transportation industry.  Tom grew up in Lockport and spent a lot of time with his grandfather, a dairy farmer and later a Veterinarian. His time around animals and equipment was influential in him attending Cobleskill earning a degree in Agriculture Engineering and Animal Science. He later followed that up with a degree in business. After finishing his education, Tom returned home to help run his family's transportation company.  After 14 years there, Tom recognized he missed equipment and agriculture so when this opportunity presented itself, Tom took a leap of faith with Monroe Tractor. Tom is excited to work with all of you and we look forward to continuing to support you and your equipment needs.