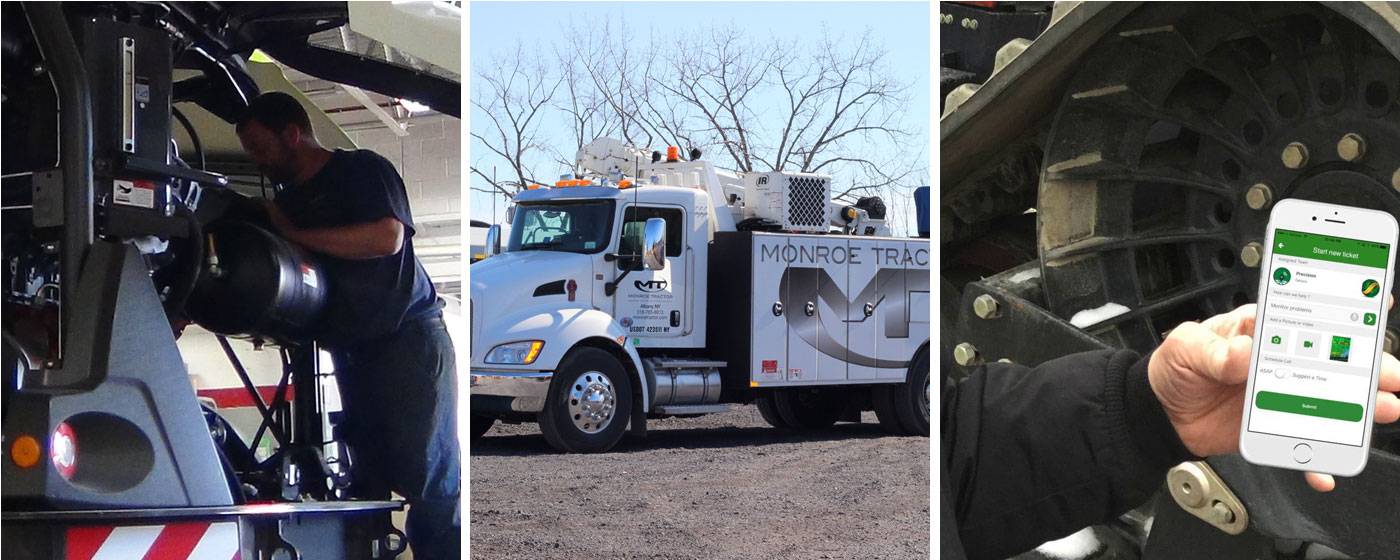 Emergency support
Call your local store after hours, follow the prompts and we will get back to you ASAP.
Adams Center: 315.583.5486
Albany: 518.785.8013
Auburn: 315.258.0122
Batavia: 585.343.9263
Binghamton: 607.754.6570
Canandaigua: 585.394.7260
Campbell: 607.739.8741
Not sure which store is nearest you? Find out here!
On-the-farm service
Too busy to bring your equipment in for service? We'll come to you with our fully-equipped field truck, outfitted with the same capabilities as our shops.
Call the store nearest you and ask to speak with our service department.
Precision support Hotline: 716.271.7639
Quickly connect with one of our Precision Product Specialists who in real-time can see and solve your precision issues fast. Try it today!