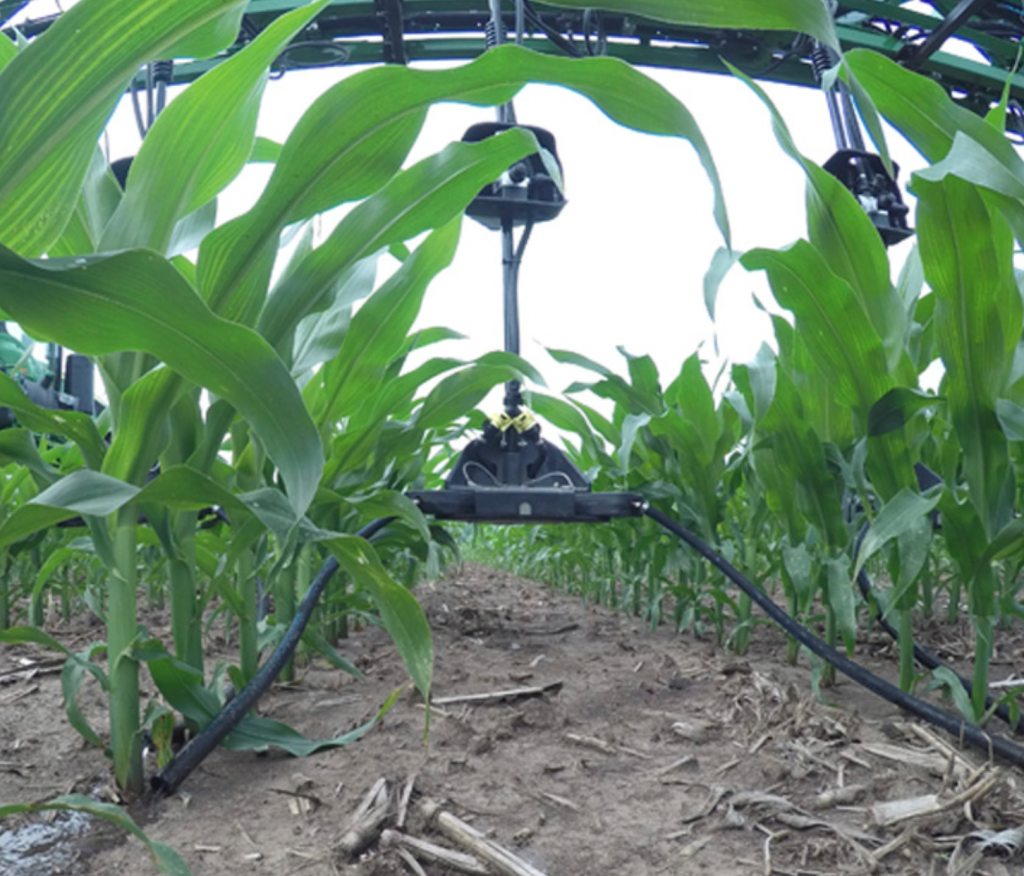 OVERVIEW:
Corn uses 75% of its nitrogen after V10. Make sure it has enough nitrogen to finish the season strong with 360 Y-DROP. 360 Y-DROP allows you to apply nitrogen exactly where it's needed — as late as VT, giving you the widest sidedress window ever, for more flexibility and bigger yields.
KEY FEATURES:
Late-season nitrogen application
Precision nitrogen placement
Variable rate nitrogen application
NITROGEN WHERE YOU NEED IT
A corn plant acquires more than 60% of its nitrogen from a horizontal radius of about 7 inches from the stalk base. Traditional sidedress methods apply nitrogen in the middle of the crop row — nearly 15 inches away. With 360 Y-DROP, you can apply nitrogen within 2 to 3 inches of the stalk base — that means nearly 80% of the root mass is in the application zone. The funneling effect of corn leaves then pushes the nitrogen to the root mass for rapid uptake, even with modest precipitation or dew.
MORE FLEXIBILITY, MORE CONTROL
Never before has the sidedress window been so wide. Y-DROP gives you the flexibility to extend the midseason application window from V6 to VT — more than 30 days — for more control over when and how your nitrogen is applied.
New narrow-row design with four-position adjustable arms allows precision placement in 15-inch to 36-inch rows
Variable rate nozzles are available for customizing the rate, time and placement of nitrogen
New breakaway mounting brackets allow for easier navigation across hills and uneven terrain
Newly designed shield keeps leaves from wrapping around the riser or hoses
FAST MOUNTING FOR EFFECTIVE APPLICATION
360 Y-DROP is available in 20-inch to 30-inch row spacing. You can install and remove it easily on most sprayers, including:
Self-propelled sprayers
Pull-behind sprayers
High-clearance sprayers
 Learn more or speak with one of our Product Specialists