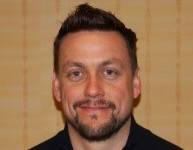 Seth Conway, Precision Specialist
Seth started his career working on various farms through high school and college. He spent 15 years working for a custom harvesting company where he continued to glean as much information on how things worked.
In 2007, Seth came on board starting as a Product Support Rep and with his ability and passion for Precision Farming Equipment it was apparent that Monroe Tractor needed to utilize that expertise and created the Precision Dept. with him at the helm.
Since, he has been an integral part of streamlining the use of cell modems in the cabs of equipment for RTK/VRS accuracy within NYS without having to invest in a large infrastructure to do so. He has since grown the department and continues to push the envelope to develop new, less expensive opportunities in the ever-changing agriculture technology market.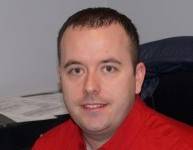 Joe DeBrock, Application Specialist
Joe started his career in agriculture 10 years ago specializing in application equipment. He originally worked at Green Lea for 4 years and lucky for MT came on board when they sold their US division in 2009 to MT.
Since, Joe has been a key asset in supporting NYS growers and helping MT become a bigger player in the application market. His knowledge and expertise helps guide customers with their application equipment decisions, helping them protect their crops and their environment. Joe is also a certified DEC Pesticide Applicator instructor.
Joe grew up and lives in Phelps with his wife and two daughters.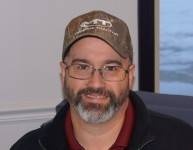 John Rider, Precision Specialist
Farming has been a passion of John's since he was a little boy. He grew up working on the Rider dairy farm performing all aspects of farming. Additionally, he received his Agricultural Mechanics certification in 1987 from the Finger Lakes Technical Career Center. After 20 years of farming he pursued a career in mechanics at Crosman Corporation while working as a group leader in the maintenance department. John has been employed at Monroe Tractor as a service technician since July 2003, exploring many facets within Precision Farming Equipment. His expertise has provided him vast knowledge within application equipment, combines and planters. He is an avid learner, works diligently to understand all products, and believes strongly in customer satisfaction.
John lives in Bloomfield with his wife and three children. When he is not working on the Rider farm equipment he enjoys hunting and outings with his family.